Smoother drive
The mild hybrid technology adds to a more refined driving experience. The engine restarts instantly and you can enjoy smoother drive from standstill.
Lower fuel consumption
The integrated starter generator actively reduces engine load for lowered fuel consumption, especially in urban driving situations.
More power
Using recuperated electric energy, the integrated starter generator boosts the combustion engine for more powerful acceleration.
A mild hybrid car - how does it work?
All Volvo gas cars are now mild hybrids. The mild hybrid, also known as MHEV or the integrated starter generator (ISG), is a powertrain that utilizes both a combustion engine and an electric motor to minimize CO2 emissions, improve the fuel economy and provide performance benefits. The ISG is used to 1) start the engine 2) brake or slow the car, and thereby recover brake energy that is stored in the 48V battery. This energy is then used to help boost the combustion engine when accelerating. The mild hybrid system delivers great fuel economy benefits on some of our most popular models. For example, fuel economy figures jump by as much as 2 MPG in both city and combined in our 2023 XC90 B5 AWD.
| | |
| --- | --- |
| Model (AWD) | City / Hwy / Combined |
| 2022 XC90 T5 | 20 / 28 / 23 |
| 2023 XC90 B5 | 22 / 28 / 25 |
| Improvement | +2 / -- / +2 |
Source:
U.S Department of Energy and the U.S. Environmental Protection Agency
https://www.fueleconomy.gov/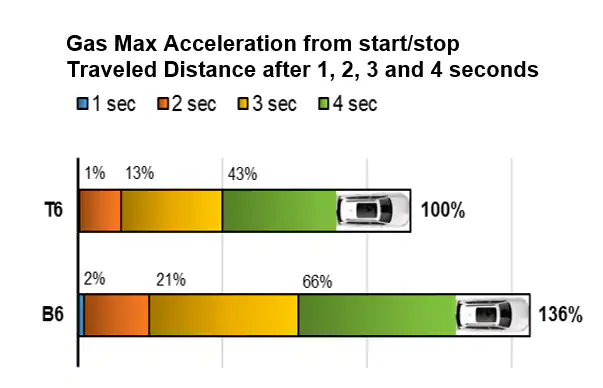 Source:
Volvo Car Corporation Vehicle Testing
What are the benefits?
Apart from reduced fuel consumption and lower tailpipe emissions, the mild hybrid provides a more seamless and instant take-off in your vehicle. By recuperating the brake energy, your Volvo can become more efficient and provide smoother and more linear acceleration.
What is the difference between a mild hybrid and a Recharge Plug-In Hybrid?
| | | |
| --- | --- | --- |
| | Mild Hybrid | Recharge Plug-In Hybrid |
| Plugs in to wall for charging? | NO | YES |
| Has fully electric range? | NO | YES |
| Has high voltage battery? | NO / 48V | YES / 400V |
| Uses regenerative braking? | YES | YES |
| Uses an electric motor to enhance the combustion engine | YES / 13HP | YES / 143HP |
Our other electrified powertrains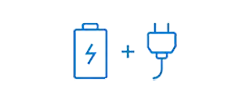 Recharge fully electric
The full electric powertrain - for a silent, powerful and refined zero tailpipe emission driving experience.
Learn more about fully electric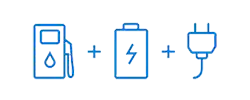 Recharge plug-in hybrid
The powerful combination of an electric motor and petrol engine can allow zero tailpipe emission commuting in fully electric mode, as well as fuel-efficient long-distance driving in Hybrid mode.
Learn more about plug-in hybrids