Hej there ;)
Meet the new fully electric SUV
Don't worry, I've got you
Safe Space Technology powered by lidar
I've got time and space
7 seats, large trunk and ready for any adventure
Let's grow old and wise together
With over the air updates to keep making things better
Reserve Your Volvo EX90
With a $500 deposit.
Place your reservation
---
Choose your Volvo retailer and reserve your Volvo EX90 with a $500 refundable deposit.
Customize your car
---
We'll email you when it's time to choose colors and other customization options online.
Finalize your price
---
Your Volvo retailer will help you finalize your pricing and complete your paperwork in 2024, when deliveries are expected to begin.
Smooth and powerful,

making each drive a ride to remember
Electric range*
up to
300 mi
Charging time*
(fast charge 10-80%)
30 min
Acceleration*
(0-60 MPH) As fast as
4.7 s
* The figures are preliminary and derive from estimates and calculations performed by Volvo Cars for Volvo EX90 and these outcomes are not guaranteed. The driving range, horsepower, and energy consumption under real conditions vary depending on driving behavior and other external factors. Charging times can vary and are dependent on factors such as outdoor temperature, battery temperature, charging equipment, battery condition and car condition. Pricing is indicative and subject to change.
Volvo EX90 at a glance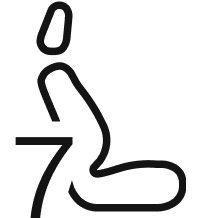 7 seats
Our new Volvo EX90 SUV comes with seven comfortable and adult-sized seats.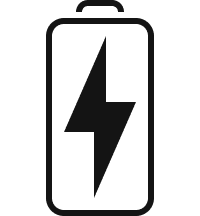 100% electric SUV
All wheel drive and one pedal drive make each ride both exciting and relaxing.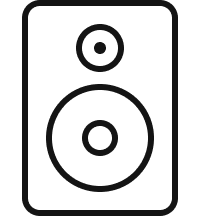 High-fidelity audio
Tailored by Bowers & Wilkins, the Volvo EX90 offers an optional 3D surround sound experience out of the ordinary.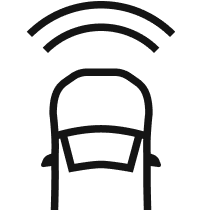 New safety features
With lidar and interior occupant sensing, the Volvo EX90 reaches Volvo's highest standard level of safety ever.
Redefining safety
We're human, we make mistakes. So if life happens to sometimes distract you, we are here to help keep you safe. With our zero collision vision and the new EX90 we enter a new era for safety.
Driver understanding system
Two interior sensors and a capacitive steering wheel feed information about the drive to an algorithm, communicating with the car's exterior sensors. The driver understanding system can understand if you are distracted or drowsy and when the car might need to step in and support.
Occupant sensing
The new occupant sensing system is designed to help prevent anyone from being inadvertently left behind in a potentially dangerous scenario. The car is designed to alert you if it looks like you're accidentally locking a sleeping child or a snoozing dog in the car, while the in-car climate system can also potentially help minimize the risk of hypothermia and heatstroke.
Intersection straight crossing path
To further assist the driver through crossings, the Volvo EX90 will not only react to oncoming vehicles when making a left turn, it will also notify the driver of potential hazards coming from the sides when going straight through an intersection. If needed, the car will auto brake.
Lidar and Safe Space Technology
The advanced standard exterior sensor set with radars, cameras and ultrasonic sensors is in EX90 complemented with a lidar that continuously scan the environment in front of the car, enabling an accurate and high-precision estimate of the shape and size of objects in three-dimensional understanding of the surroundings. By combining the understanding of the outside environment with understanding the state of the driver, we can detect when the driver needs extra support and put in place countermeasures to preserve the safety margins.
Pilot Assist - enhanced driver assistance
The EX90 enhanced driver assistance makes your journey smoother and more relaxing. The car can help keep an eye on the traffic and lane markings and support you by adapting your speed and distances given the current driving conditions. It can provide speed control in steep curves and steering support while changing lanes. If the car detects any sign of the driver being unresponsive it can brake the car to a standstill within the lane.
Infotainment made easy
The new core computer of the Volvo EX90 makes the infotainment system quicker and more convenient to use than ever. With its intuitive and adaptive interface your preferences will be stored and easily accessible with one-tap-access on a brand new contextual bar.
Google services are enabled through the Digital services package which is included for four years. After this period ends, new terms and fees will apply if you choose to renew.
Want to know more about Volvo EX90?
How can I be one of the first to order the new Volvo EX90?
We're excited you want to join the Volvo family, and great news - you can place an order online today to be one of the first to own the new Volvo EX90!
The process is simple, just click "Reserve" enter your zip code and select the Volvo retailer you want to take delivery of your vehicle at. Then enter your contact information, and submit your fully refundable $500 deposit. We will email you when it's time to design and configure your car.
How long can I drive before I need to recharge the battery on the fully electric Volvo EX90?
The range depends on various factors such as driving style and outdoor temperature, weather, wind, topography and roads. Other factors that impact range include how much electricity you use for car functions such as heating and cooling of the car. One way to improve the range is to pre-condition your car during charging so it's already at a comfortable temperature when you start your drive.
How much does it cost to charge the battery of the Volvo EX90?
The cost for electricity varies depending on local conditions, but the cost can be lower compared to gas or diesel. Charging an electric car is less expensive than fueling a gas car. To further lower the costs, you can pre-set your Volvo EX90 to charge during the times when rates are the lowest, often at night.
Which is the fastest way to charge my fully electric EX90 on long journeys?
You will find the fastest charging at a DC fast-charging station along the route. To charge as fast as possible, we recommend you limit the car's charging level to 80 percent. This helps keep your charging times short because the last 20 percent of charging takes the longest time. So charging the battery from 10 to 80 percent at a 250kW DC fast-charger can be 30 minutes.
*But if needed to reach you destination or the next charging station, you can choose to charge the battery up to 100 percent using the settings in the car's center display.
*Charging times may vary and are dependent on factors such as outdoor temperature, current battery temperature, charging equipment, battery condition and car condition.
When can I design my new Volvo EX90?
We will send you an email when it's time to design and submit your build for your new Volvo EX90 online.
What if I need to cancel my order?
We know plans change, but rest assured, all new Volvo EX90 deposits are fully refundable at any time prior to delivery.
Simply contact the Volvo retailer you selected at the time of reservation and let them know you wish to cancel your order. Your Volvo retailer will issue the $500 refund to the payment method you used to place the initial order.
Can I make a change to my order?
Yes! Contact the Volvo retailer you selected at the time of reservation and let them know you need to make a change or edit to your order.
What is the price of the new Volvo EX90?
The new Volvo EX90 will be well equipped under $80,000.
When will the new Volvo EX90 be available?
We expect current reservation deliveries in 2024.
Future technology and features are described and capabilities may vary. Features may not be available in all markets and will not be standard in all markets or for all models.
Google, Google Play and Google Maps are trademarks of Google LLC.
European specification vehicle shown.
Twin Motor : 402 HP*
Twin Motor Performance : 496 HP*
Twin Motor 0-60 MPH : 5.7s*
Twin Motor Performance 0-60 MPH : 4.7s*