Certified by Volvo
Volvo cars are certified for every moment. When you purchase a Certified by Volvo vehicle, you'll have the same confidence and pride in your vehicles as you would a brand-new one. You will have peace of mind as you move through every mile of life.
Certified for the Road Ahead
Rates as low as 5.99% for 72 months
on all 2019-2022 Certified by Volvo models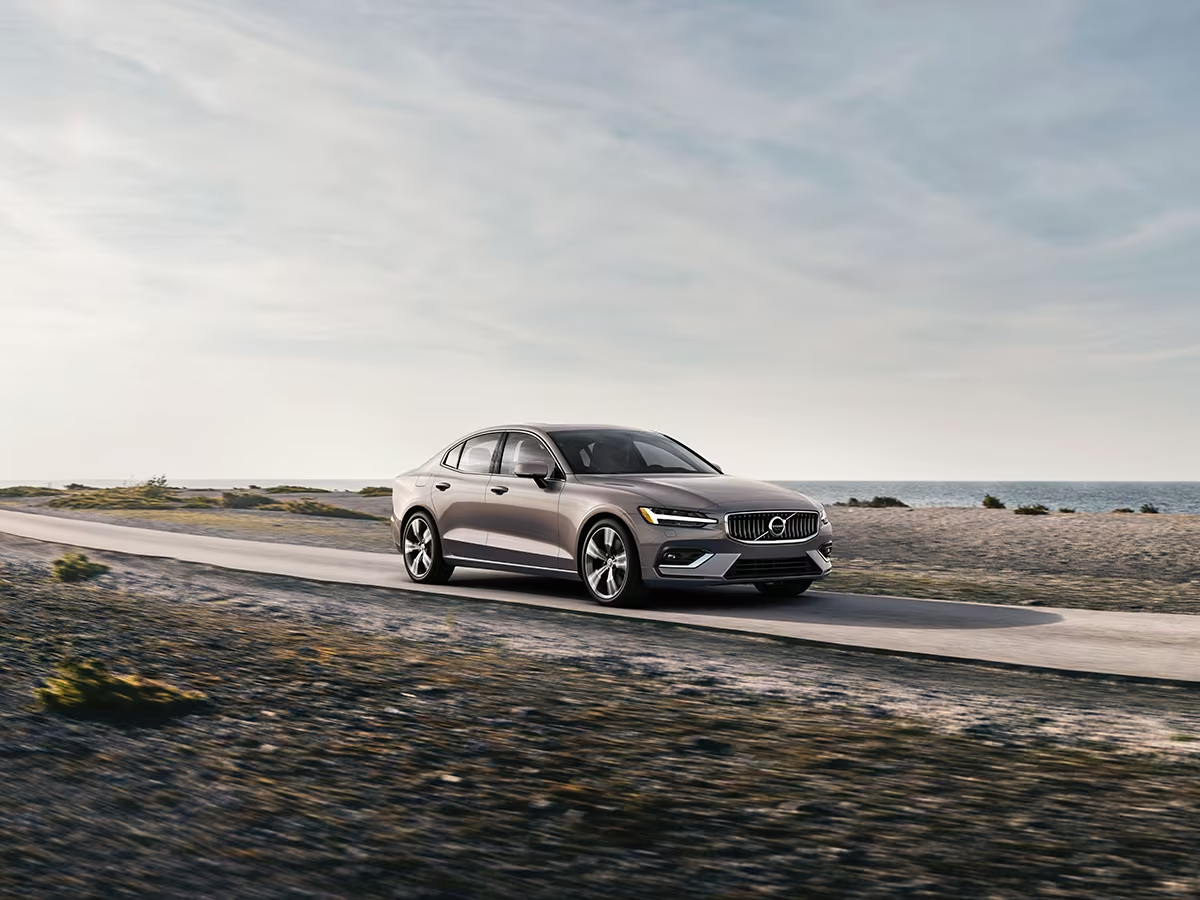 *Offer applies to Certified by Volvo vehicles only and valid if financed through Volvo Car Financial Services (VCFS). Available to qualified customers that meet VCFS credit standards at authorized Volvo Retailers. Not everyone will qualify for credit approval or advertised APR. Other rates and terms are available. All offers are subject to vehicle availability. Must take delivery of vehicle by June 30, 2023. See your participating Volvo Retailer for details.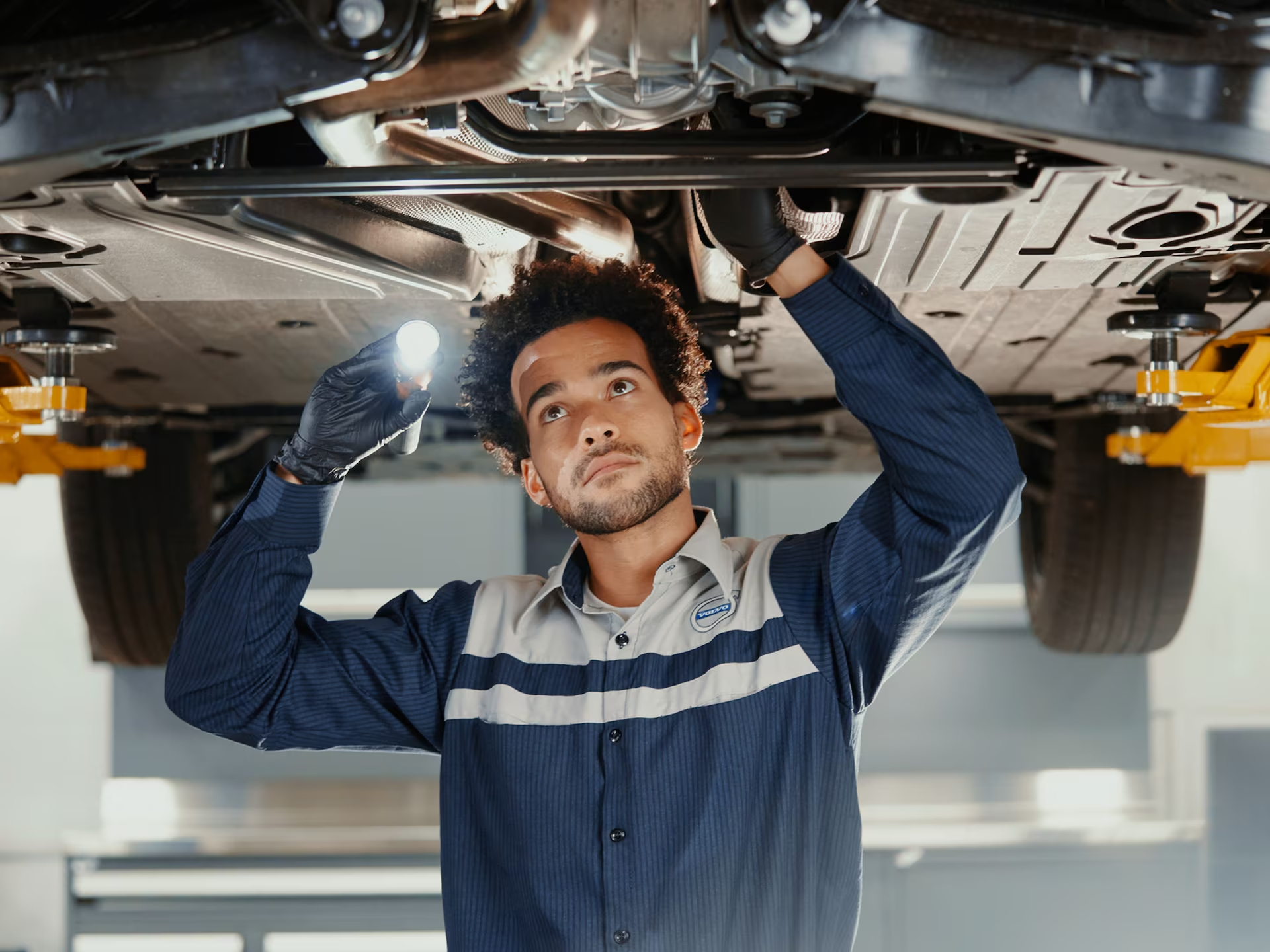 Comprehensive Inspection Standards
Your safety is our number one priority. That's why each Certified by Volvo vehicle has to pass a rigorous test with more than 170 points, have less than 80,000 miles, and receive a detailed CARFAX Vehicle History Report. We repair or replace any necessary components – carefully checking the exterior and powertrain – and we even do a road test. So when you choose a Certified by Volvo vehicle, you can be confident that you're fully protected.
5 Year, Unlimited Mile Warranty
Peace of mind comes standard. Our factory-backed warranty fully covers every part of your Certified by Volvo vehicle that is not specifically excluded, including the replacement or repair of thousands of components. Plus, it's upgradeable up to 10 years. We also include complimentary roadside assistance and a zero deductible for all warranty visits.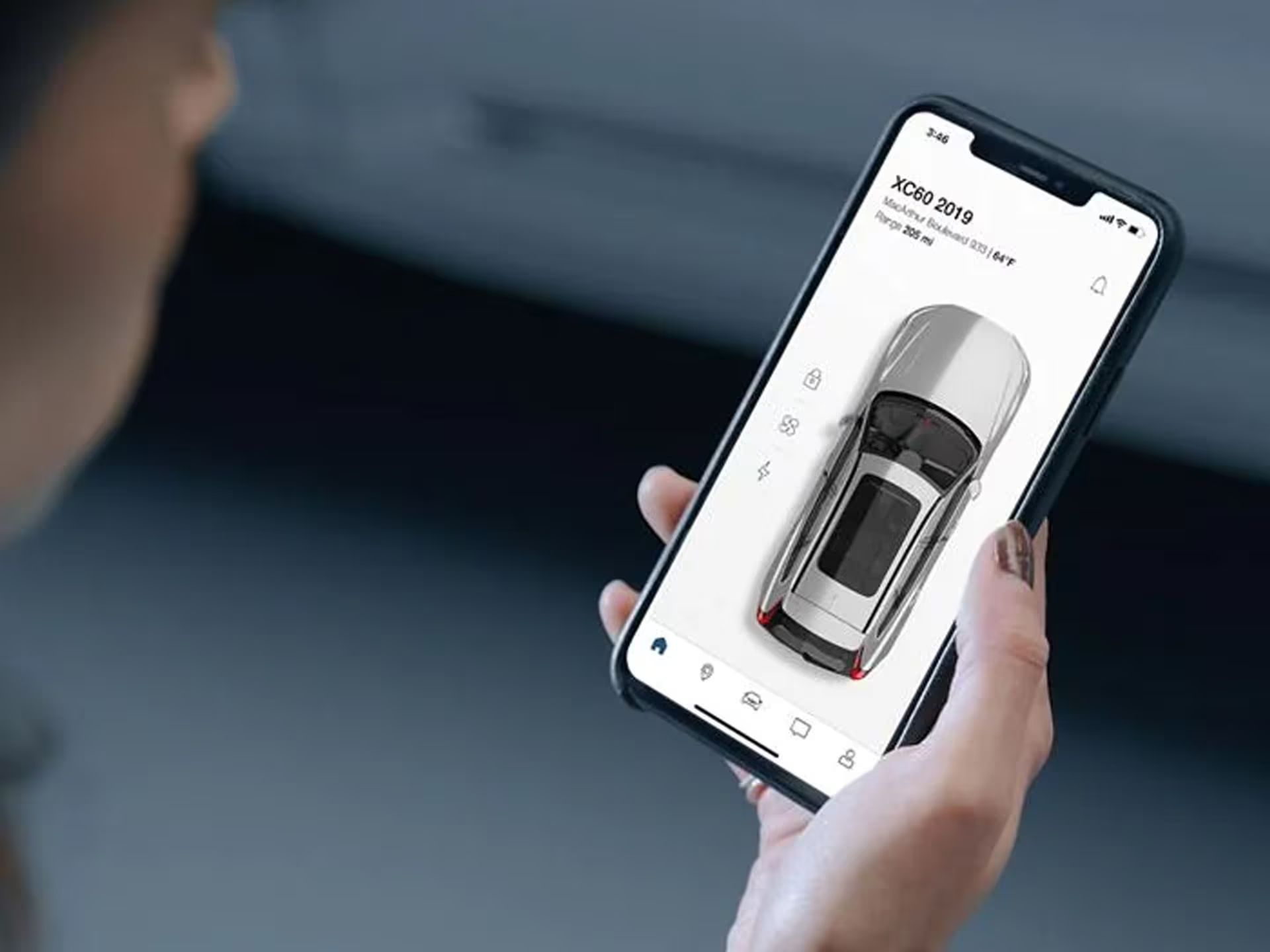 Complimentary Subscription: Volvo Cars App
All Certified by Volvo vehicles model year 2015.5 and newer will receive a complimentary 1-year subscription to Volvo Cars app. Our Volvo Cars app offers time-saving connected services and exclusive features.
Certification & Warranty
Benefits Checklist
5-year, unlimited mile warranty, upgradeable up to 10 years*
Comprehensive Inspection, covering more than 170+ points
Volvo Roadside Assistance–24/7/365
Complimentary 1-year subscription to Volvo Cars app**
Complimentary CARFAX Vehicle History Report with Buyback Guarantee
Complimentary Sirius XM for 3 months
Special financing offers from Volvo Cars Financial Services
Strict eligibility rules
Stringent inspection and reconditioning standards completed by Certified Volvo Technicians
* Calculated from the original in-service date and zero miles.
**Standard connectivity is available in model year 2015.5 and newer vehicles. The Volvo Cars app is included for initial 1-year for Certified Pre-Owned vehicles (model years 2018 and newer). The Volvo Cars app permissions do not affect any emergency services in event of an accident. Vehicle immobilization available in some states.
Comprehensive 170+ point inspection
During our rigorous inspection, no detail escapes our quality factory-trained technicians, whether it's mechanical or cosmetic. We're so thorough that even the tire tread depth is checked in 12 separate places. Every Certified by Volvo vehicle must pass this comprehensive inspection and road test that cover more than 170+ points, inside and out, including:
Exterior panels, glass, lights, grilles, bumpers, and frame
Interior systems and amenities -- from the seats and sunroof to windows and doors
Powertrain -- engine, transmission, suspension, steering, and much more
Check key safety features: Brakes, Airbags and seat belts, Glass and mirrors, Exterior lights, and tires and wheels
Inspection also includes verifying function of advanced safety systems, Lane Departure Warning, Pilot Assist, and Blind Spot Information System(BLIS)™
Warranty
With the Certified by Volvo warranty, you'll get factory backed coverage on thousands of components, systems, and operations — and many additional benefits:
5-year, unlimited mile warranty, upgradeable up to 10 years*** covering replacement or repair of defective components within the following systems: engine, transmission, drive axle (front and rear), steering, suspension, brakes, electrical, air conditioning
All repairs completed with Volvo Genuine Parts
$0 deductible
Warranty is transferable to subsequent owners at no cost
The CARFAX Buyback Guarantee protects you from unknowingly buying a used car with a DMV-reported incident (salvage, fire, flood damage, odometer problems, or lemon history). CARFAX agrees to buy back the vehicle if the CARFAX Report originally stated that the vehicle had no Branded Title, but a Branded Title actually exists. Go to carfax.com to learn more.
***Calculated from the original in-service date and zero miles.
Extended Peace of Mind
You can extend the protection of your Certified by Volvo warranty based on your specific coverage needs. Select from a range of upgrade plans -- available up to 10 years with unlimited mileage.† Each plan is transferable and can be included in the financing of your vehicle. In addition to insulating you from the costs of unexpected mechanical breakdowns, the plans also include these coverages:
Rental Car – reimbursement up to $35 per day for up to 10 days per covered mechanical breakdown
Towing – payment of up to $75 in towing charges per covered mechanical breakdown
Travel – if you're more than 100 miles from home when you experience a covered mechanical breakdown, payment of up to $100 per day, up to $500 per occurrence, for food and lodging
†Coverage level availability may be limited based on the age, mileage, make, and model of your vehicle. Deductible may apply. See service contract for additional details.
Roadside Assistance
Volvo Roadside Assistance benefits You'll receive complimentary Volvo Roadside Assistance with 24/7/365 protection and assistance in emergency situations for the duration of your Certified by Volvo limited warranty from the original in-service date. These benefits include:
Around-the-Clock Support
If you have a vehicle equipped with Volvo On Call, connect with us immediately. The Volvo Customer Support and Roadside Assistance team is available around the clock, 7 days a week. Our knowledgeable team members are ready to help -- from taking care of roadside assistance needs to answering questions about your Volvo. Call us 24/7 at 1-800-638-6586.
Roadside Service
Our roadside service provider will deliver gas, change a flat tire, or perform a battery jump.
Emergency Towing
We'll arrange to transport your vehicle to the nearest Volvo retailer in the event of a mechanical disablement or traffic accident if your Volvo is inoperative. In the event of a collision, we'll arrange a tow to a Volvo Authorized Retailer at your expense.
Emergency Lockout Service
If your keys are lost, broken, or locked in your car, we'll help you get your vehicle unlocked.
Trip Interruption
Expense benefits up to $500 are provided in the event of a warranty-related disablement occurring more than 150 miles from your primary residence. That includes reasonable reimbursement for meals, lodging, car rental, and commercial transportation expenses, such as travel arrangements to bring you and your car together after it has been repaired by a Volvo Authorized Retailer.
Certified by Volvo vehicles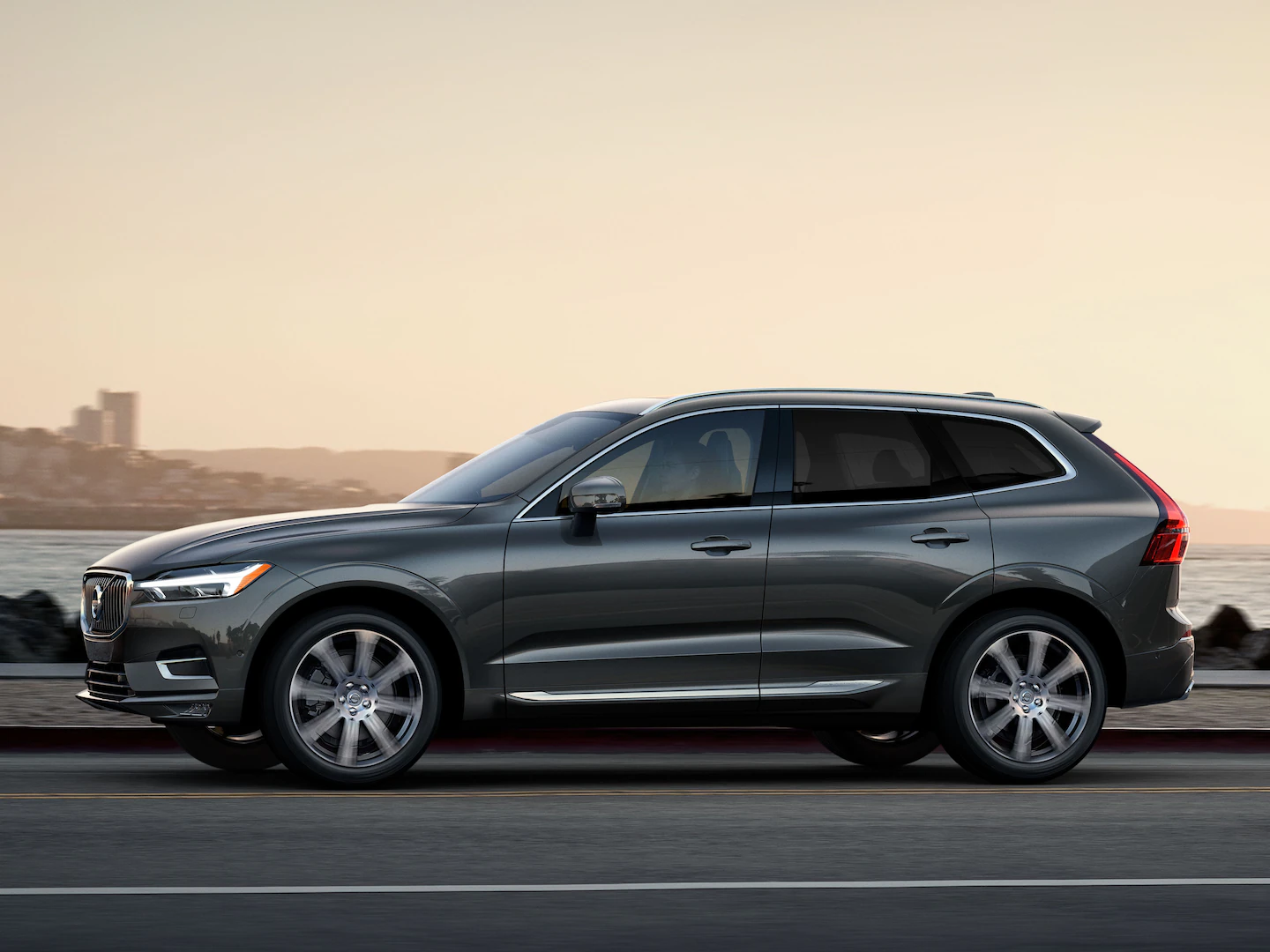 XC60
Our Certified Pre-Owned vehicles allow you to travel in style and comfort, turning heads as you go. When you shop a Certified by Volvo vehicle, you'll have the same confidence and pride in your used vehicle as you would a brand-new one.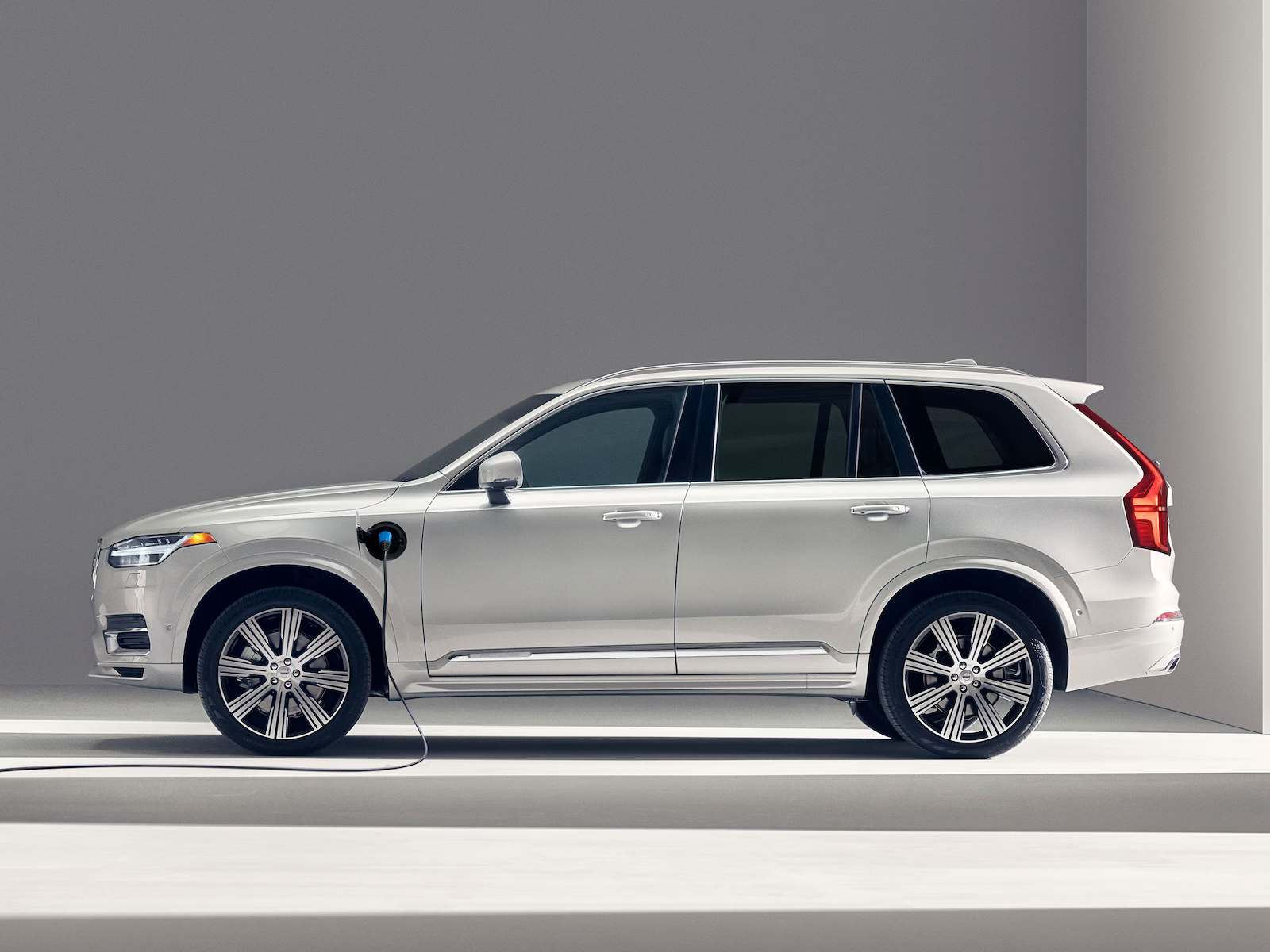 XC90 Plug-in Hybrid
Enjoy the efficiency of electric driving with a Certified Pre-Owned plug-in hybrid electric vehicle. In addition to our large range of Certified by Volvo sedans, wagons and SUVS, we encourage you to shop our used luxury plug-in hybrids in our Certified by Volvo inventory.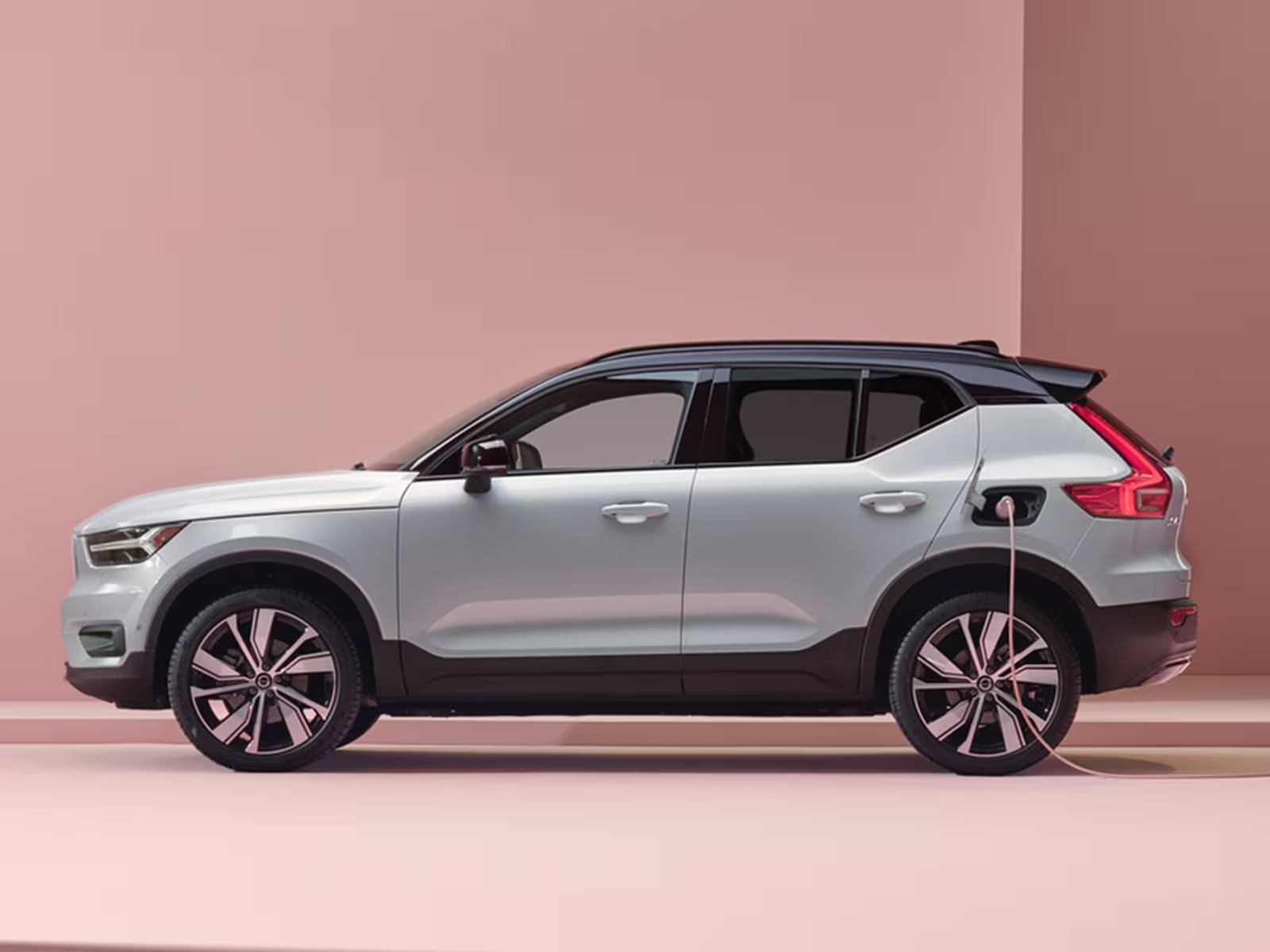 XC40 Recharge
Discover our Pure Electric Certified Pre-Owned vehicles: designed for a better way to move through the world. Experience used luxury, where instant power comes with zero tailpipe emissions, when browsing our Certified by Volvo vehicles.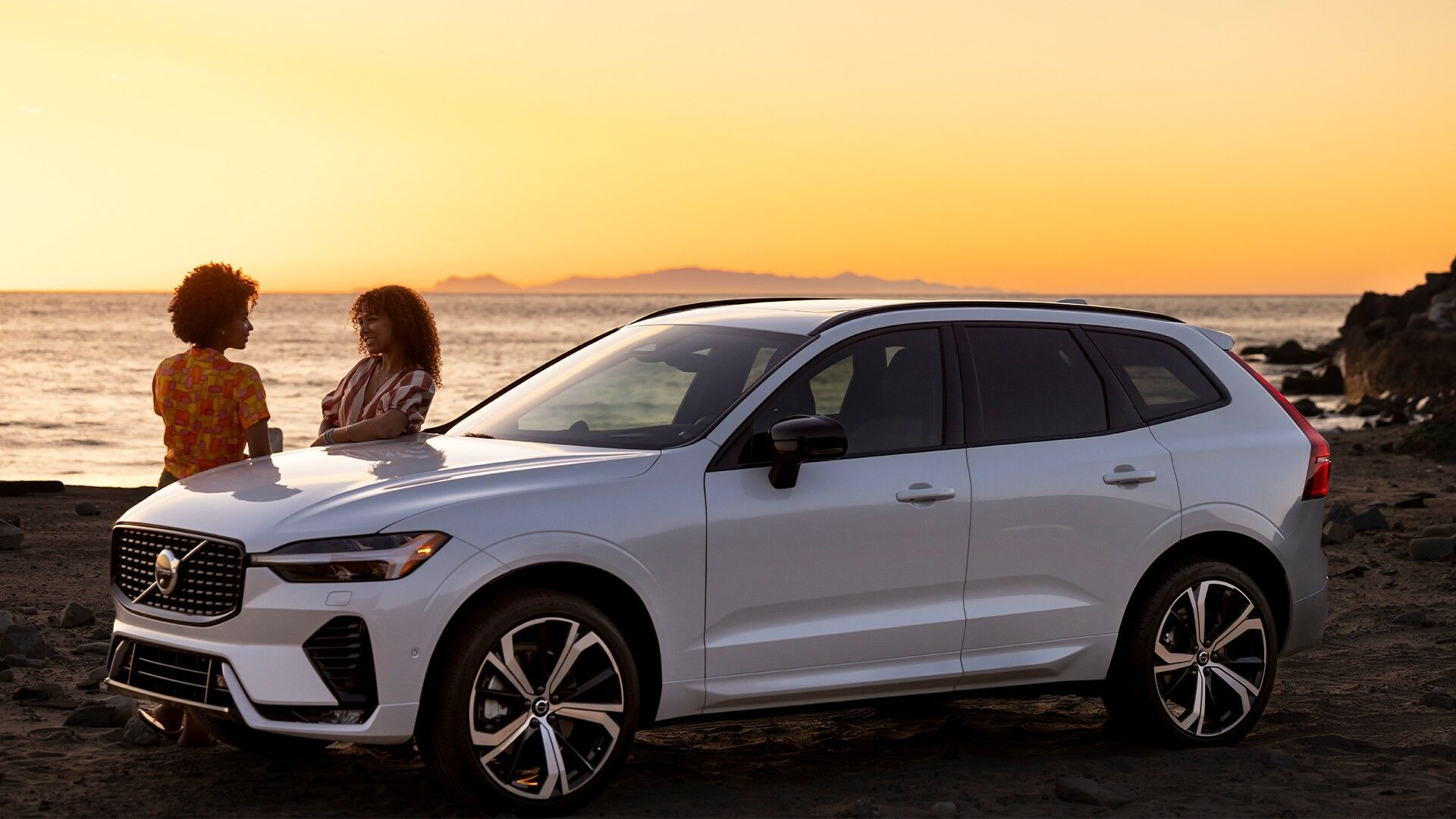 Frequently Asked Questions
Can any used Volvo become a Certified by Volvo vehicle?
No. Each Certified by Volvo vehicle must meet stringent quality standards for age, mileage, and condition before it can be certified – and only an Authorized Volvo Dealer can do it.
Is the vehicle history report available?
Yes, for every Certified Volvo, there is a Vehicle History Report with CARFAX Buyback Guarantee made available.
Is the Certified by Volvo warranty transferable if I sell my vehicle?
Yes - Once a Volvo is certified, this designation stays with the vehicle. The warranty is fully transferable to the new owner at no charge for the remainder of its lifetime.
Can I extend the warranty coverage on my Certified by Volvo vehicle?
Yes - You can purchase additional coverage up to a total of 10 years with unlimited miles by purchasing a Volvo Increased Protection plan through your Authorized Volvo Dealer.
What are the benefits of the Certified by Volvo warranty?
5-year, unlimited mile warranty
Comprehensive Inspection, covering more than 170+ points
Volvo Roadside Assistance - 24/7/365
LEARN MORE